---
Become A Caregiver. Become A Hero.
Apply to become a home caregiver in Katy, TX. You can help make home the safest place for seniors to be!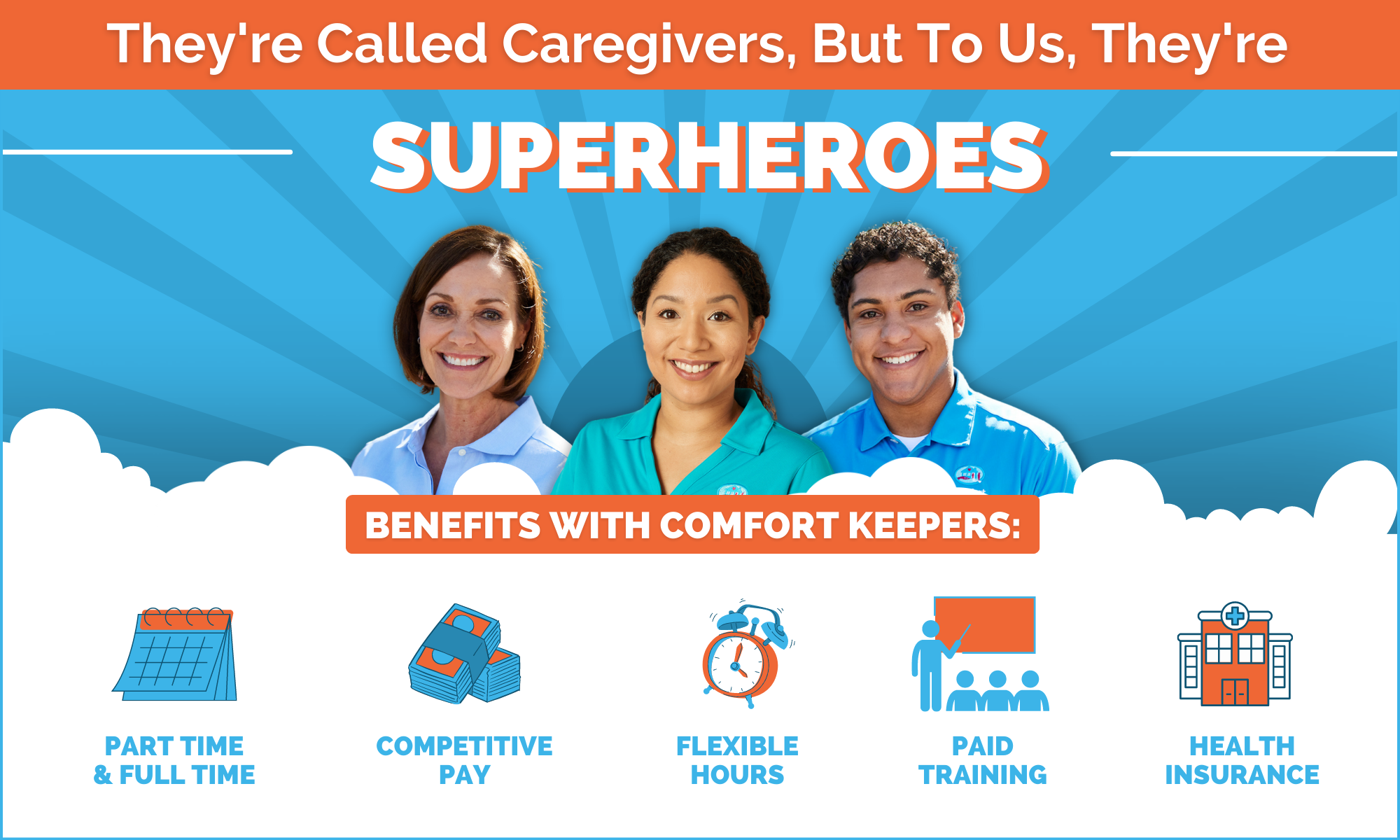 ---
Are You Looking For A Job Where You Can 

Make A Difference?
The most exceptional caregivers are those who can guide others both physically and emotionally. They keep their cool in stressful situations at work and build cherished connections with their clients. If you have these qualities and are looking for a career that can bring you joy and financial stability, then you should consider applying for a caregiver position in Katy with Comfort Keepers.
Our dedicated caregivers have one main goal: to ensure our clients experience each day to the fullest. We believe in taking a holistic approach to caring for our clients, which involves addressing their physical, emotional, and social needs. While in-home care may seem like a broad category with many tasks, most of our time is spent creating routines for our clients and spending quality time with them. Our expert caregivers provide exceptional in-home care services that allow our clients to remain comfortably in their own homes for as long as possible.
We are currently recruiting for caregiver positions in Katy, TX, with flexible options for part-time, full-time, and overnight shifts to serve the surrounding areas. By joining our team, you will have the opportunity to fully immerse yourself in our nurturing and compassionate environment, and we would be thrilled to welcome you aboard!